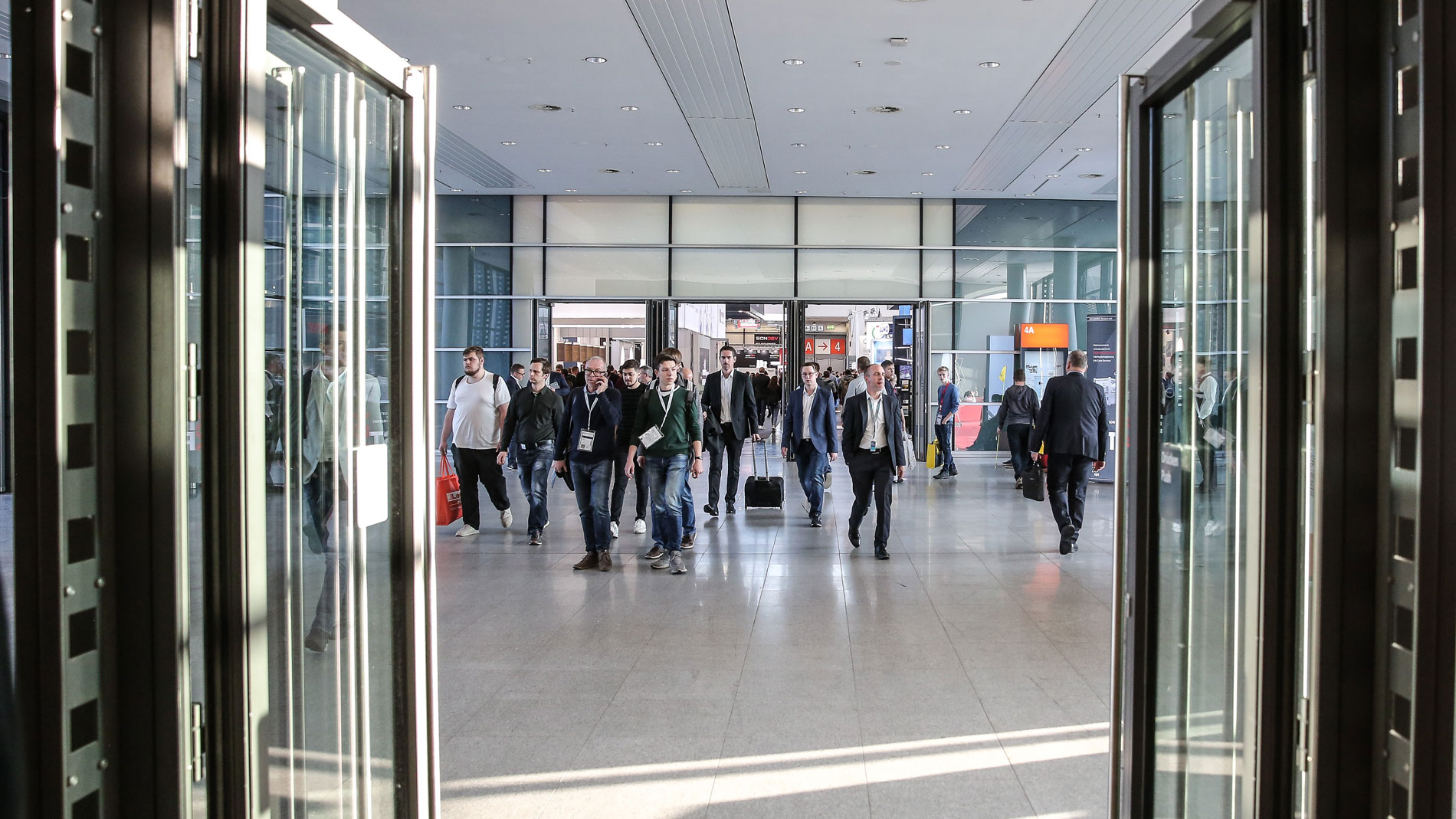 In 16 exhibition halls – and thus two more than in 2022 – visitors to the trade fair will have the opportunity to find out about the latest trends and developments in the field of smart and digital automation, to engage in personal conversations with the experts, and to find solutions for their automation tasks. "Last year clearly revealed the high value that SPS once again has for automation engineers in order to engage in vital personal and professional exchanges with visitors from the user industries. Demand is so high by now that we've decided to expand the exhibition grounds for this year's SPS by adding Halls 3C and 8 to provide a total of 16 halls," says Sylke Schulz-Metzner, Vice President SPS.
Friedrich P. Link, Managing Partner, LQ Mechatronik-Systeme GmbH: "We're confident about our participation in SPS this year. Over the past years, we've faced crises and challenges, and worked intensively on the further development of our products and services. We're excited to present our solutions in Hall 8 to our existing customers and prospective new customers."
Focused visitor guidance
The SPS is divided into eight main topics, which are distributed over 16 exhibition halls. In the lower half of the exhibition grounds, the focus is on electrical drive technology, mechanical infrastructure and sensor technology & system solutions, in the center on industrial communication and software & IT in manufacturing, and in the upper section of halls, the focus is on interface technology, control technology, human-machine interfaces and sensor technology & system solutions. The main topics are primarily intended to provide visitors with an orientation on the exhibition grounds and the opportunity to gain a comprehensive overview of their area of interest.
Key topics of the new halls
Halls 3C and 8, which are new this year, will focus on the following areas:
In Hall 3C, interested visitors will find suppliers from the fields of mechanical infrastructure, control technology, and software & IT in manufacturing. These include companies such as Rittal GmbH & Co. KG, EPLAN GmbH & Co. KG, Rockwell Automation GmbH and Eaton Electrical Systems Ltd., who will present their portfolio to the SPS community in a modern hall.
As an extension of the content and linking Halls 7 and 9, exhibitors such as LQ Mechatronik-Systeme GmbH, ROSE Systemtechnik GmbH and also Beijer Electronics AB will be presenting a wide range of control technology and human-machine interface products as well as solutions in Hall 8.
About Mesago Messe Frankfurt
Mesago, founded in 1982 and located in Stuttgart, specializes in exhibitions and conferences on various topics of technology. The company belongs to the Messe Frankfurt Group. Mesago operates internationally and is not tied to a specific venue. With around 150 members of staff Mesago organizes events for the benefit of more than 3,300 exhibitors and over 110,000 trade visitors, conference delegates and speakers from all over the world. Numerous trade associations, publishing houses, scientific institutes and universities work with Mesago closely as advisers, co-organizers and partners. (mesago.com)
Background information on Messe Frankfurt
The Messe Frankfurt Group is one of the world's leading trade fair, congress and event organisers with their own exhibition grounds. With a workforce of some 2,160 people at its headquarters in Frankfurt am Main and in 28 subsidiaries, it organises events around the world. Group sales in financial year 2022 were around €454 million. We serve our customers' business interests efficiently within the framework of our Fairs & Events, Locations and Services business fields. One of Messe Frankfurt's key strengths is its powerful and closely knit global sales network, which covers around 180 countries in all regions of the world. Our comprehensive range of services – both onsite and online – ensures that customers worldwide enjoy consistently high quality and flexibility when planning, organising and running their events. We are using our digital expertise to develop new business models. The wide range of services includes renting exhibition grounds, trade fair construction and marketing, personnel and food services.
Sustainability is a central pillar of our corporate strategy. Here, we strike a healthy balance between ecological and economic interests, social responsibility and diversity.
For more information, please visit our website at: www.messefrankfurt.com/sustainability
With its headquarters in Frankfurt am Main, the company is owned by the City of Frankfurt (60 percent) and the State of Hesse (40 percent).
For more information, please visit our website at: www.messefrankfurt.com