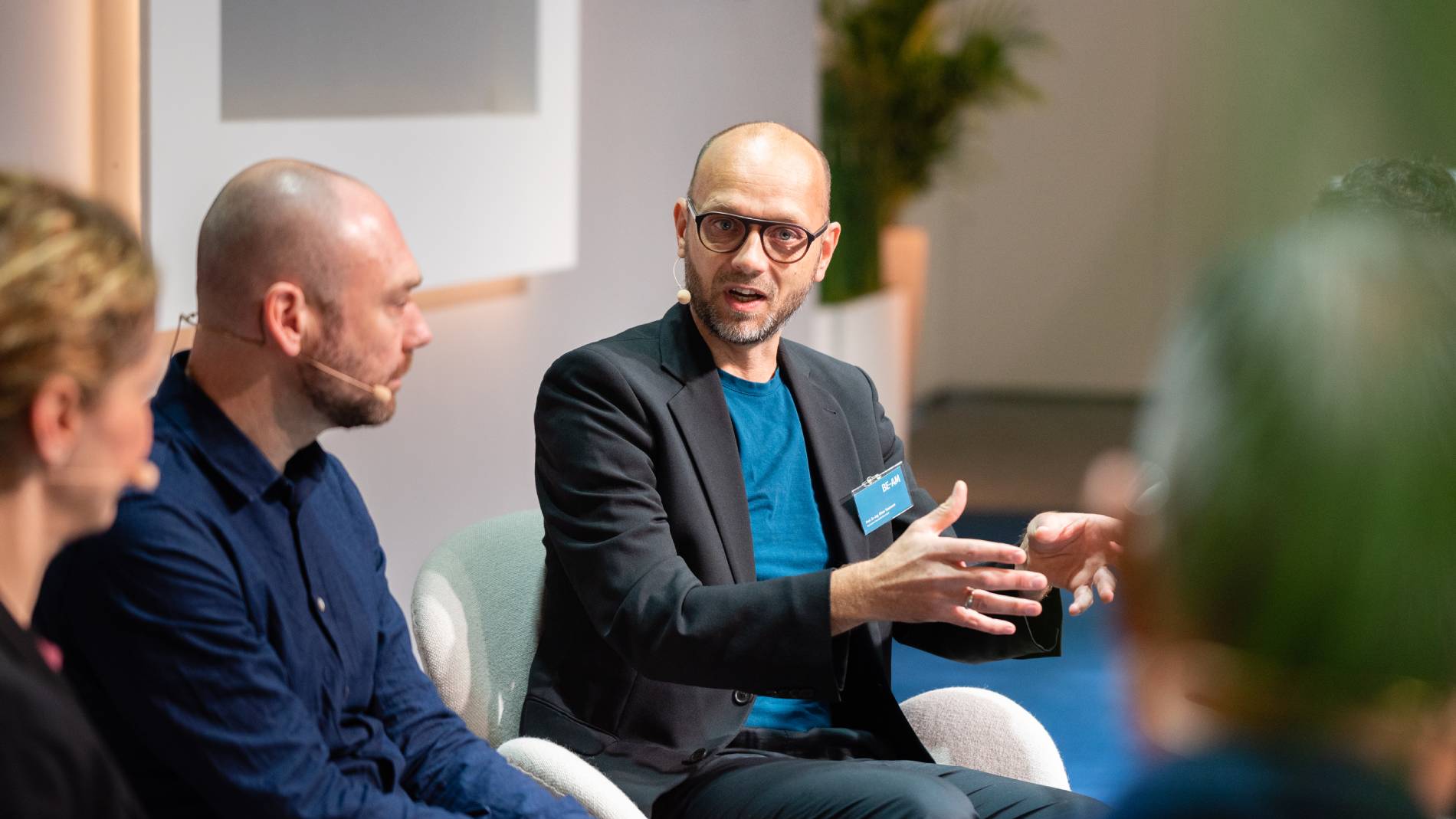 This year, for the first time, Formnext's presentation program will be spread across three stages: The Application Stage, Industry Stage and Technology Stage will focus on key AM trends, applications, and exhibitor innovations. 
Application Stage – successful implementations of AM
On the Application Stage, major international user companies will demonstrate how they are taking advantage of Additive Manufacturing to drive their innovations forward. Among others, it concerns the areas of footwear manufacture, 3D electronics printing, printed textiles for the fashion world, components for aircraft cockpits and robotic 3D Printing on the moon. High-ranking representatives from NASA Marshall Space Flight Center and MT Aerospace will be discussing the use of new materials and the hybrid manufacturing of satellite tanks (using DED and PBF) for the aerospace sector.
The AUDI AG and the BWT Alpine Formula 1 team, who are no strangers to high speeds both on the road and in production, will be appearing on the Application Stage to demonstrate how they are putting AM to successful use in their industry. And from the rail industry, experts from Austria, France, and Germany will be discussing similarly fascinating 3D Printing innovations in their companies and reporting on how they are successfully bringing innovative applications to rail.
The Application Stage will also offer deeper insights into technical developments and the latest research findings. Users and researchers from universities around the world will discuss topics such as multi-material printing, continuous fiber reinforcement, and 3D Printing of tool steel H11.
Sustainability will be another important subject area for this stage, with discussions focusing on wide-ranging applications, such as 3D Printing of building facades, AM for bio-inclusive cities, improving efficiency in the energy sector, and vertical wind turbines.
Industry Stage – Meta-topics and cross-disciplinary discussions
Sustainability will also be a focus on the Industry Stage, where well-known companies from the partner region Nordic, including Equinor, Lego Group, Danfoss A/S and Grundfos Holding A/S, will talk about how they are using Additive Manufacturing to conserve resources. The Industry Stage will also address other key topics, such as supply chain resilience and cybersecurity – amongst others Viaccess-Orca and Daimler Truck AG – Daimler Buses GmbH, as well as new emerging technologies such as bioprinting and 3D Printing of medicine, i.a. from FABRX Ltd. The topic of investments is also given a stage here: After brief presentations of the start-ups during the Pitchnext event, experts (including those from NewCap Partners, HZG Fund Management, Freigeist Capital GmbH, and AM Ventures Management GmbH) discuss investment and financing options for young AM companies.
Beyond that, topics such as skills shortages, profitable business models, and challenges & opportunities that the entire AM world is dealing with are part of the program.
Technology Stage – Exhibitors showcase their innovations
The list of companies appearing on the Technology Stage reads like a who's-who of the AM world, with leading manufacturers joining a host of young start-ups to present and, in some cases, premiere their latest innovations at Formnext 2023. Visitors will therefore have the chance to experience a wide range of innovative products up close and get in touch with the experts.
Details about all lectures, panel discussions and presentations can be found at www.formnext.com/program.
Background information on Formnext
Formnext is the hub for Additive Manufacturing, industrial 3D Printing and the next generation of intelligent manufacturing solutions. In addition to the annual highlight, the expo in Frankfurt/Germany, we provide our clients worldwide with a variety of relevant updates, insights and events around Additive Manufacturing (AM) as well as the related technologies along the entire process chains. Formnext is organized by Mesago Messe Frankfurt GmbH (formnext.com).
About Mesago Messe Frankfurt
Mesago, founded in 1982 and located in Stuttgart, specializes in exhibitions and conferences on various topics of technology. The company belongs to the Messe Frankfurt Group. Mesago operates internationally and is not tied to a specific venue. With around 150 members of staff Mesago organizes events for the benefit of more than 3,300 exhibitors and over 110,000 trade visitors, conference delegates and speakers from all over the world. Numerous trade associations, publishing houses, scientific institutes and universities work with Mesago closely as advisers, co-organizers and partners. (mesago.com)
Background information on Messe Frankfurt
The Messe Frankfurt Group is one of the world's leading trade fair, congress and event organisers with their own exhibition grounds. With a workforce of some 2,160 people at its headquarters in Frankfurt am Main and in 28 subsidiaries, it organises events around the world. Group sales in financial year 2022 were around €454 million. We serve our customers' business interests efficiently within the framework of our Fairs & Events, Locations and Services business fields. One of Messe Frankfurt's key strengths is its powerful and closely knit global sales network, which covers around 180 countries in all regions of the world. Our comprehensive range of services – both onsite and online – ensures that customers worldwide enjoy consistently high quality and flexibility when planning, organising and running their events. We are using our digital expertise to develop new business models. The wide range of services includes renting exhibition grounds, trade fair construction and marketing, personnel and food services.
Sustainability is a central pillar of our corporate strategy. Here, we strike a healthy balance between ecological and economic interests, social responsibility and diversity.
For more information, please visit our website at: www.messefrankfurt.com/sustainability
With its headquarters in Frankfurt am Main, the company is owned by the City of Frankfurt (60 percent) and the State of Hesse (40 percent).
For more information, please visit our website at: www.messefrankfurt.com
Background information on the Working Group Additive Manufacturing (Honorary Sponsor)
Within the Working Group Additive Manufacturing, about 200 companies and research institutes collaborate under the direction of the German industry federation VDMA. Here, plant engineers; component and material suppliers; industrial companies that work with metals and plastics; service providers in software, manufacturing, and processing; and numerous researchers all work toward the same goal: the industrialization of additive manufacturing techniques. (am.vdma.org)