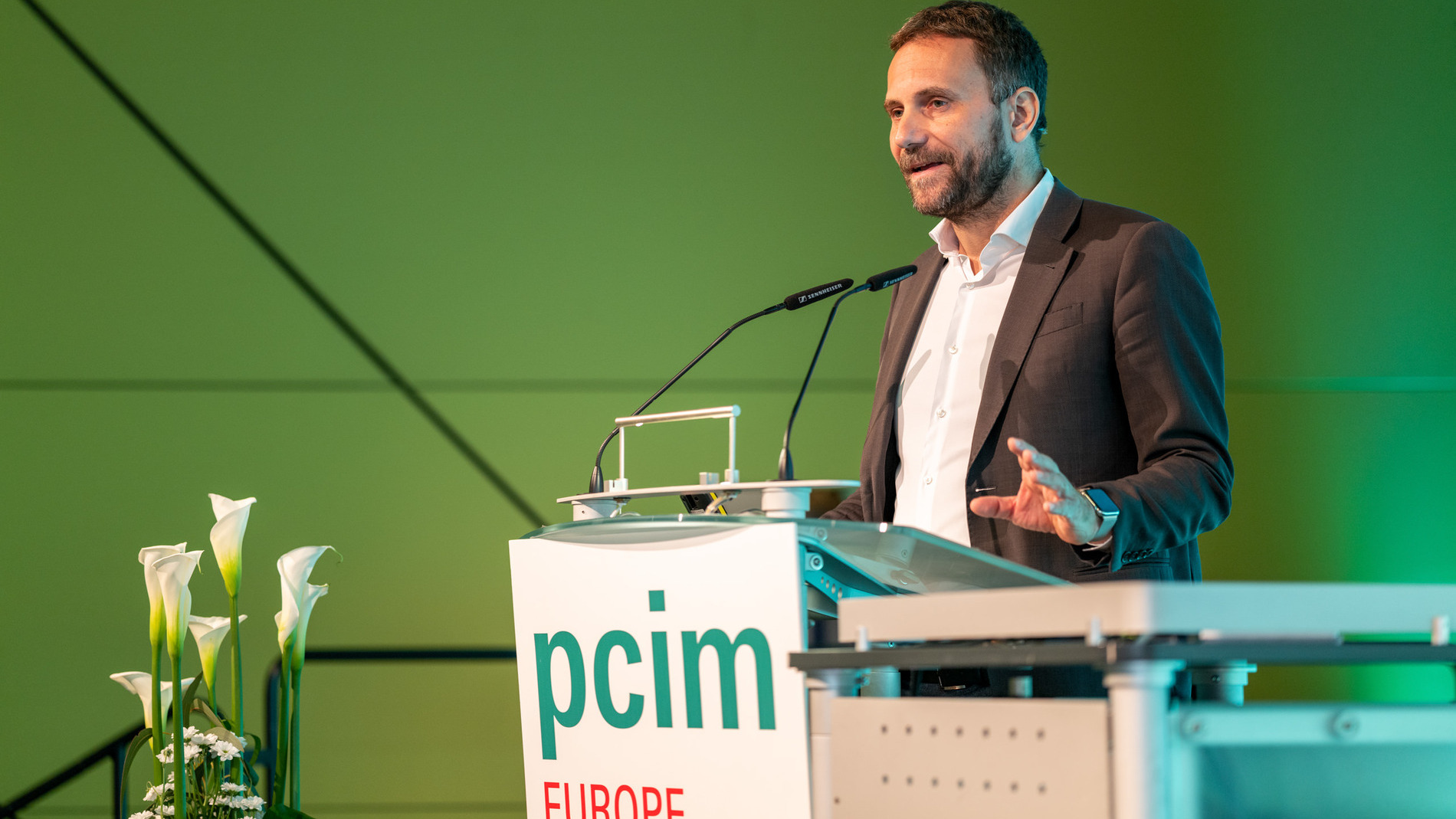 On the way to becoming climate-neutral, sustainability can succeed when the energy transformation and the associated decarbonization are completed. In this context, power electronics plays an important part as a key technology in various sectors, since, among other things, the electrification of many applications is seen as a precondition for a climate-neutral transformation of the energy system.
All three keynotes at the PCIM Europe Conference will focus on power electronics innovations and trends in relation to sustainability. The keynote "How Life Cycle Analyses are Influencing Power Electronics Converter Design", presented by Franz Musil, Power Electronics Engineer at Fronius International, looks at the holistic evaluation of the environmental impact on a converter system through the use of a life cycle analysis. The keynote will explain this concept in detail using two examples: a PV inverter and a weld machine. The knowledge gained on the environmental impact will be used for product development and will form new performance indicators in the evaluation of power electronic systems.
Holger Borcherding, Scientific Director, University of Applied Sciences and Arts Ostwestfalen-Lippe will present the keynote talk entitled "On the Way to the DC Factory - The Open Industrial DC Grid for Sustainable Production Sites is Entering the Dissemination Phase" on the second day of the event. This session will focus on DC grids for industrial applications. DC grids promise higher energy efficiency, among other things due to the low losses during energy transfers as well as the elimination of AC/DC conversion that would otherwise be necessary. Correctly used DC grids in industrial plants can thus make a significant contribution to increasing energy efficiency and thus to sustainability in the future.
On the third and last day of the conference, Munaf Rahimo, President and Founder of MTAL, will present the keynote talk on "HV Silicon and SiC Power Semiconductors - Key Components for Sustainable Energy Solutions", focusing on high-power and high-voltage semiconductors and their major importance for industrial manufacturing and power grids. Unlike, for example, in electromobility where low-voltage semiconductors are used, power grids are expected to operate 24 hours a day for many years. "With the increasing use of renewable energy sources and the generally increased need for electrical energy, the semiconductor industry is challenged to provide devices that are suitable for these applications," explains Drazen Dujic, Power Electronics Laboratory, EPFL.
All sessions of the conference will cover sustainable topics in which power electronics plays a key role - from renewable power generation to energy storage solutions and related energy efficiency to power electronics in e-mobility. The detailed conference program can be found at pcim-europe.com/program.
The exhibition also picks up on corresponding technologies and innovations. In addition to countless product innovations from the exhibiting companies in this field, the PCIM Europe also offers a focus on this topic with the E-Mobility & Energy Storage Zone. "E-mobility and energy storage represent essential components of a decarbonized and therefore a sustainable future," summarizes Frank Osterwald, Gesellschaft für Energie und Klimaschutz Schleswig-Holstein. Electromobility is driving new developments in power electronics, but it also raises many questions that need to be answered by new technological developments. At the PCIM Europe, the work of science and industry to clarify these open questions will be shown.
Further information on the focus topic and tickets for the event are available at pcim-europe.com.
About Mesago Messe Frankfurt
Mesago, founded in 1982 and located in Stuttgart, specializes in exhibitions and conferences on various topics of technology. The company belongs to the Messe Frankfurt Group. Mesago operates internationally and is not tied to a specific venue. With around 150 members of staff Mesago organizes events for the benefit of more than 3,300 exhibitors and over 110,000 trade visitors, conference delegates and speakers from all over the world. Numerous trade associations, publishing houses, scientific institutes and universities work with Mesago closely as advisers, co-organizers and partners. (mesago.com)
Background information: Sustainable Messe Frankfurt
The Messe Frankfurt Group is one of the world's leading trade fair, congress and event organisers with their own exhibition grounds. With a workforce of some 2,200* people at its headquarters in Frankfurt am Main and in 28 subsidiaries, it organises events around the world. Group sales in financial year 2022 were around €450 million*. We serve our customers' business interests efficiently within the framework of our Fairs & Events, Locations and Services business fields. One of Messe Frankfurt's key strengths is its powerful and closely knit global sales network, which covers around 180 countries in all regions of the world. Our comprehensive range of services – both onsite and online – ensures that customers worldwide enjoy consistently high quality and flexibility when planning, organising and running their events. We are using our digital expertise to develop new business models. The wide range of services includes renting exhibition grounds, trade fair construction and marketing, personnel and food services.
Sustainability is a central pillar of our corporate strategy. Here, we strike a healthy balance between ecological and economic interests, social responsibility and diversity.
For more information, please visit our website at: www.messefrankfurt.com/sustainability
With its headquarters in Frankfurt am Main, the company is owned by the City of Frankfurt (60 percent) and the State of Hesse (40 percent).
For more information, please visit our website at: www.messefrankfurt.com
* Preliminary figures for 2022